Are you looking for a method, how to remove inactive friends on Facebook? If yes then you are in the right place for entertaining your issue. Unfriending friends on Facebook is not difficult. All you need to do is go to that friend's page, click on the settings button (the gear symbol) and hit "Unfriend….". It is very simple but we want automation, how we will be able to delete inactive friends on Facebook in one click.
Before getting started first understand Facebook inactive friends. These are those friends who don't comment and react to your posts.
About Facebook
Facebook is a social network website with 2.936 billion users. It allows users who sign up for free profiles to connect online with friends, work colleagues or people they don't know. It allows users to share images, music, videos and articles, as well as their own thoughts and opinions, with as many people as they like.
Why Remove Inactive friends on Facebook?
The major reason to remove inactive friends is they don't react and comment on your posts. So you want to contact only those people who are loyal to you. Dealing with many people means solving many problems, especially when they believe you can offer solutions to their problems. It is a good practice but if want mental peace then remove all inactive Facebook friends. Removing inactive Facebook friends also helps to maintain your privacy. Instead of dealing with notifications about events and people who don't resonate with you in any way, you can solve this problem by removing inactive friends. And when they can share content, it won't show up in your news feed.
Can You Remove All Inactive Facebook Friends At Once?
Yes, you can, Removing an inactive friend from Facebook is easy. You can easily do this by visiting the person's Facebook profile and then removing friends.
But if you want to remove many Facebook friends, it can be a chore as it is not possible from the Facebook platform. Here the below method will work for you although there are many more methods to remove inactive friends, this is the best one.
You can also be interested in increasing Facebook page likes without paid promotions.
How to remove all inactive friends on Facebook in One click
Below I am going to share step by step guide with graphical representations of removing all inactive friends on Facebook in one click.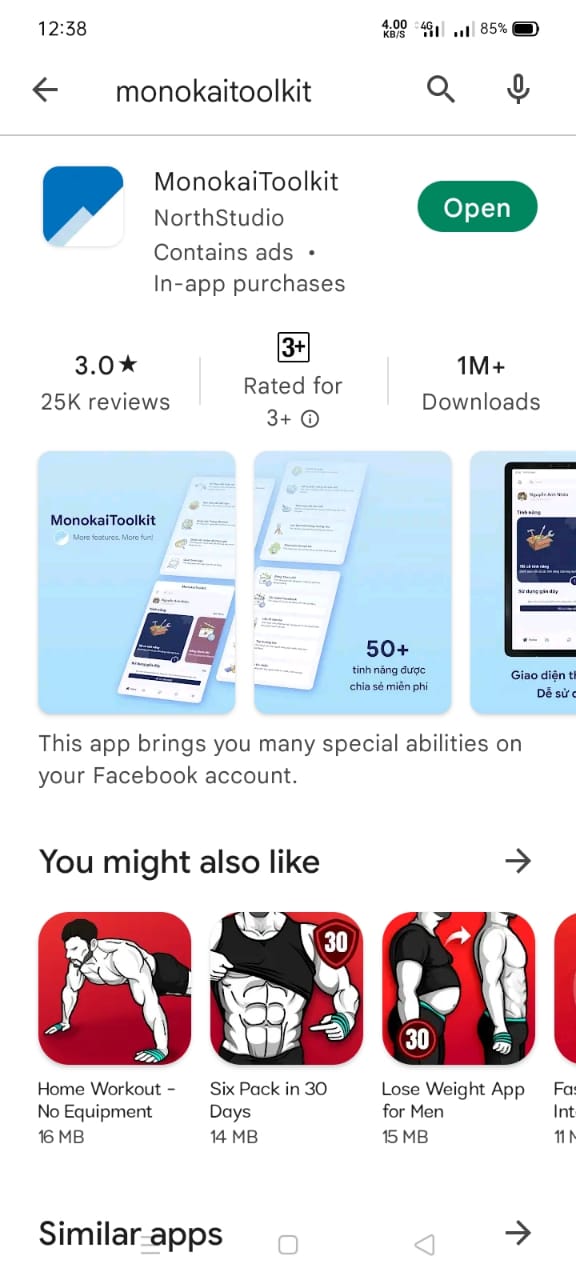 Open the app and log in with your Facebook ID.
Now tap on the tool icon as shown in the figure: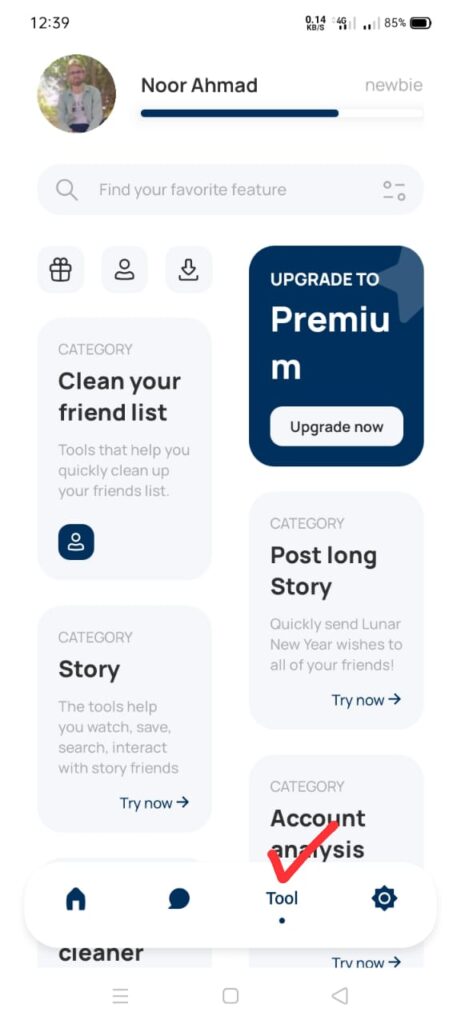 Tap on "Clean your friend list".
Now select which type of inactive friends you want to delete. (I am selecting those who don't interact)
Click "Start Scan".
Once you click on start scan it will automatically detect all inactive friends and as you scroll down they will be selected.
You can also skip any friend whom you don't want to delete by tapping on it.
Now select "Delete friend"
It will remove all inactive friends from your friends' list.
Wrap up
I hope this guide on how to remove all inactive friends on Facebook assisted you. If this article helps you to solve your problem please consider it to share with your friends and family.
If you still have doubts, I will be here to assist you 😉